SEO & SEM, SMM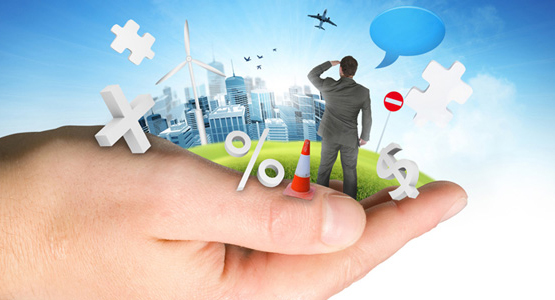 Internet has grown its wings and globally online businesses are growing 300% worldwide. Internet has provided a boost across all industry verticals whether you talk about e-commerce or businesses global presence internet is what makes everyone global.
Needless to say how vital are SEO (Search Engine Optimization) and SMO (Social Media Optimization) for business and for entrepreneurs.
SEO is aimed to increase website's visibility through search results whereas SMO helps grow your web presence through social media's. Social media's which are backbone of making your business viral with a unmatched velocity.
Steps we follow for a successful SEO implementation:
SEO Planning and Strategy:
–We understand your business and industry vertical, analyze what your business objectives and then prepare blueprint strategy.
–Search Engine Marketing success is largely dependent on selection of correct keywords which are accurate and widely used across internet day in and day out. We prepare a list of these keywords and target them.
On page Optimization:
— On page Optimization is integral part of SEO implementation.
— We prepare Meta tags based on keywords, perform HTML code optimization which includes W3C compliance, adding headings, alt tags for images, hyper linking etc.
Off Page Optimization:
— There are number of processes which are involved for Off Page Optimization and we do work deeply on them for optimum results.
— We do Article posting
— Blog posting and commenting
— Creation of Social Media pages
— Perform Social Book Marking
— Post Press release
— Perform Directory Submissions
— Back Linking
— Discussion Form postings
— List your website on free classified ad sites
Reporting's and Monitoring:
— We give you timeline status and monitor each keywords status in a timely manner as we know how crucial it is to have your business on top and each day is vital for your business which we certainly understand.
Steps we follow for a successful SMO implementation:
SMO (Social Media Optimization) is very important for creation connections, spreading the word that Yes, you exist in the competitive world and that you stand out from all of them, is what it matters. All this can be achieved through Social Media and that too in unmatched timeframe. Of course it needs lots of and constant efforts to bring your business to that level but once you reach there, believe us you are the boss and from there you start leading the world, Are you ready for this ride?.
Social Media Marketing (SMM):
— Community building through social medias like Facebook, Linkedin, Facebook, MySpace, Pintrest Twitter is the key.
–Our SEO experts get your profiles created on major social networking sites like Facebook, Linkedin and Twitter etc. to offer you an opportunity to engage with clients on.
Our profile creation services help you to:
• Create dynamic and up-to-date profiles
• Profile Maintenance
• Increasing Friend's Network or List
• Creating Communities & Groups
• Publish Wall Posts & Note Submissions
• Tag Clouds
• Reaching out to target audience
Social Bookmarking:
— Our social bookmarking services are very helpful in increasing your company's online presence and establishing huge user network.